Brand Story
In a world that's always on the move, where the noise of daily life can drown out our inner voice, Solacely was born from a deep understanding by Chetena Sharma. It's a haven of peace in today's fast-paced world, embracing the wisdom of Zen in every product we create. Solacely isn't just a brand; it's a journey that helps align your mind, body, and soul, guiding you toward inner tranquility.
As an entrepreneur, Chetena knew the stress of a busy life all too well. In her own quest through the chaos, she discovered the healing power of crystals, the soothing sound of singing bowls, and the timeless wisdom of Zen.
At Solacely, every product we craft is made with love and intention, whether our high-vibration crystal jewelry, ethereal crystals, or soul-soothing singing bowls. These aren't just items but tools for healing, meditation, and finding balance. Solacely invites you to embrace the peace that's already within you. It encourages you to pause, take a moment, and find serenity amid life's constant rush.
Our brand connects deeply with the soul, and our journey is intertwined with each person we touch. Whether you're a young professional seeking balance or a spiritual seeker on a path to enlightenment, Solacely's offerings are here to accompany you on your journey to inner harmony.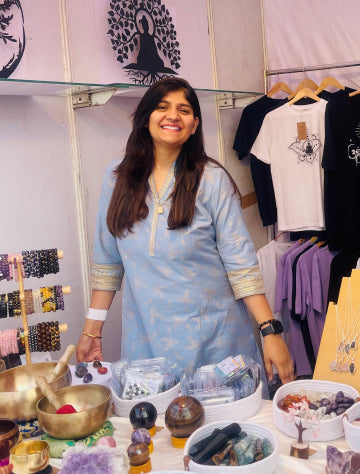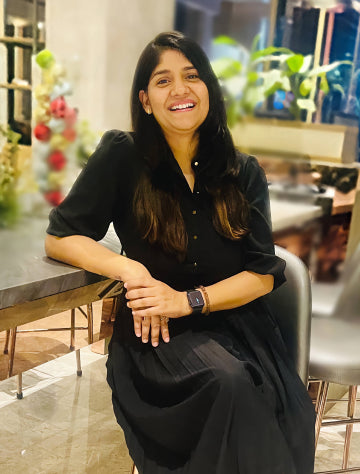 About Chetena
Chetena Sharma, the founder of Solacely, and a peace-seeker on a mission. Her journey began by helping businesses thrive in the digital realm as a digital marketer, but the hustle and stress took its toll. It was in meditation and the mystical world of crystals that she discovered solace.
A proud graduate of IIMB and GSK 10, Chetena is a professional and a loving mom to two children and three furry pets. With Solacely, she aspires to share the tranquility and balance she's found in her own life with the world. Join her on this transformative journey towards a more peaceful and authentic self.
Why shop with us
High Quality Materials
Handcrafted with love in India
Supporting Local Artists